I had recently did a upgrade to my fish tank by adding more plants and supplying the tank with Carbon Dioxide (CO2) via a CO2 tank bought from Clementi fish shop (LFS).


The small internal tank is actually a breeding tank for my newly acquired pregnant freshwater shrimp and it will give birth hopefully soon! It's exciting to see shrimp giving birth and this is a much bigger shrimp! (Almost like a prawn!)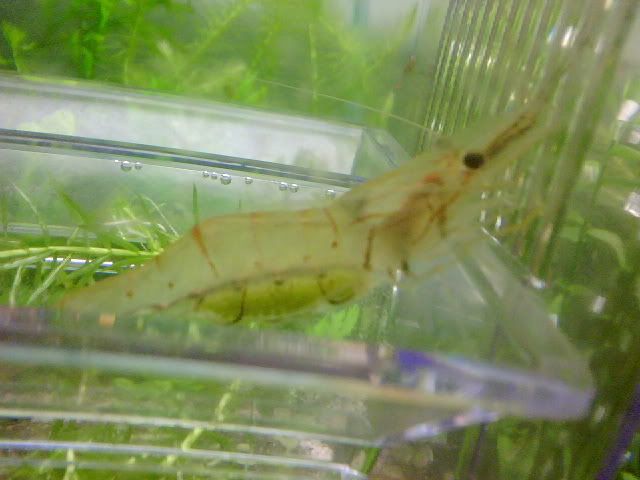 You can see that green unfertilized eggs under it's belly now. They look greenish now :)

I have another aquarium that holds little "Soon Hock" and baby freshwater lobster, they are a fun to watch when I feed them with sea-monkey (Brine Shrimps) or feeder fishes.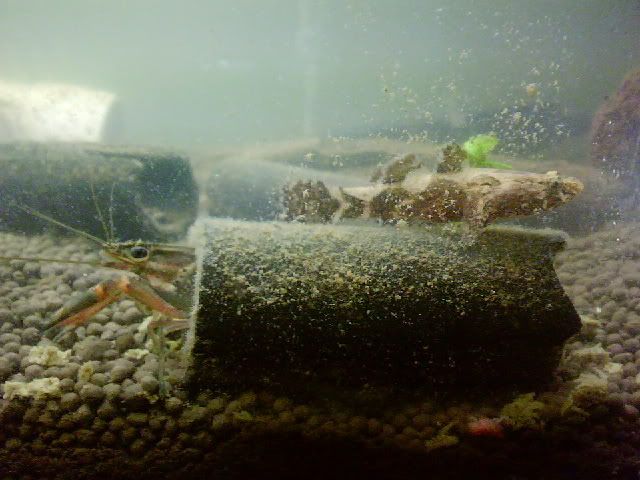 That's all for today!! :)